Description
Bring some extra vitality to your flight with the AG01 MINI CNC Hall Gimbals Sets in new colors! With the new color version, you'll stand out in style while enjoying the power and precision of the AG01 Mini Gimbals.
Get ready for your TX12 MKII & Zorro Radio with the new colors AG01 Mini Gimbal!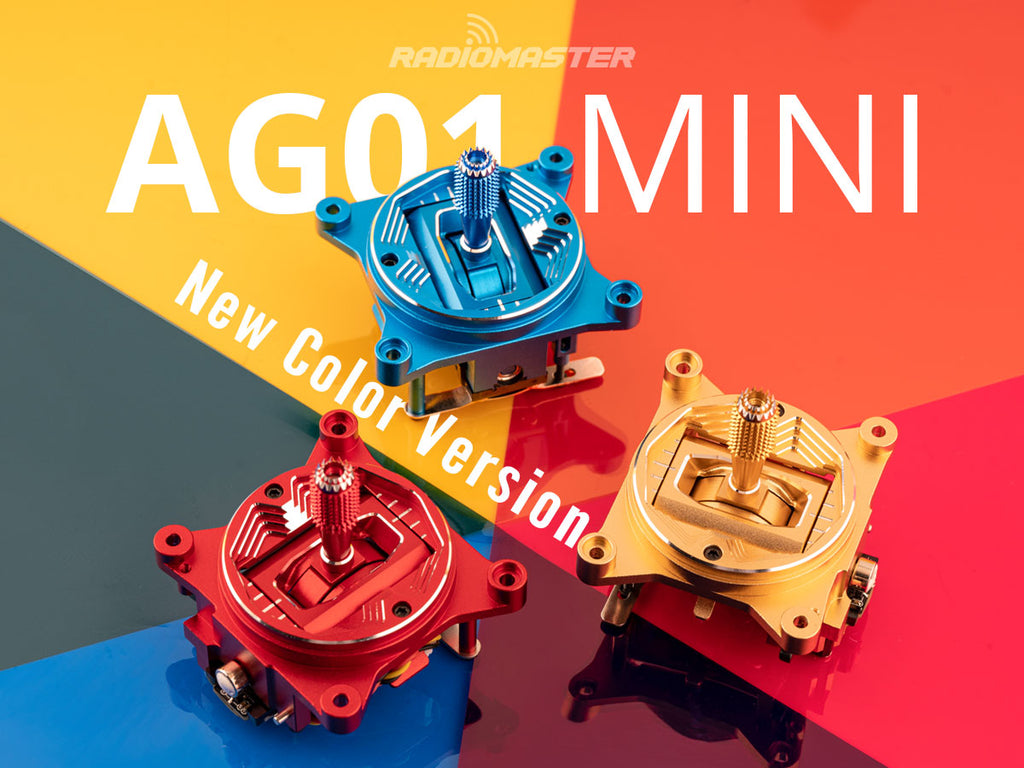 Features
Made with CNC processed aviation grade aluminum.

Sticky360 Mini Gimbal Sticks as standard.

Non contact hall sensors for accurate control inputs and precise centering.

Quad precision bearings for unparalleled stick feel.

Adjustable vertical travel angle (Min. 38°, Max. 54°).

Custom designed for RadioMaster Zorro & TX12.
Specifications
Name: AG01 Mini CNC Hall Gimbal 

Colors: Red, Gold, Blue

Sensor type: Hall Sensor

Working voltage: DC 3.3V

Linearity: Real-time (No delay)

Adjustable vertical travel range: 38°—54°

Self-centering adjustment: Yes 

Easy mode adjustment

Adjustable tension: Yes

Quad bearing: Yes

Temperature range: -20°C-85°C

Size: 49*42*48mm

Weight: 42g(±0.3g)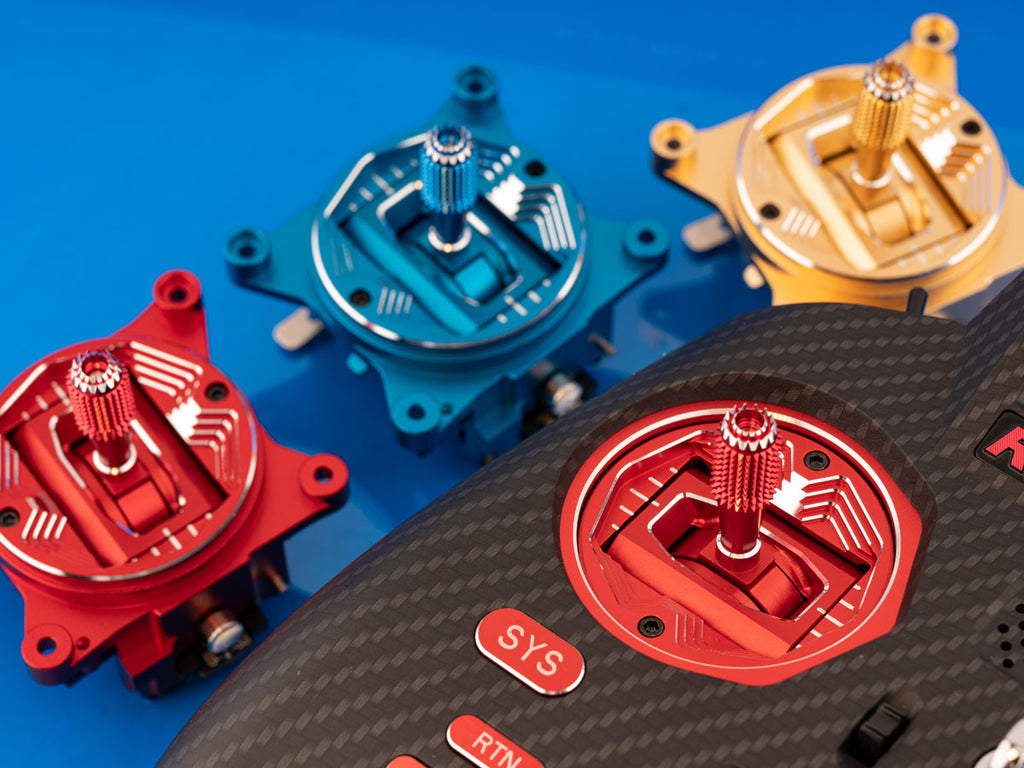 Installation for Zorro & TX12

The AG01 Mini gimbals are shipped as self-centering by default and compatible with the Zorro and TX12 Radios. 
FOR ZORRO
The Zorro radio is configured as Mode 1 or Mode 2 by the screws mounted in the rear case of the radio. Both gimbals should be installed in self-centering configuration (as default out of the box) in the Zorro radio. Once the radio is re-assembled the screws in the rear case of the Zorro will set the throttle gimbal.
FOR TX12

One gimbal must be set as throttle and one as self-centering before installation in the radio.
1. Use the included screw (see parts bag) to hold down the centering lever and set the gimbal as a throttle gimbal.
2. Adjust the throttle tension bar until the desired tension is achieved.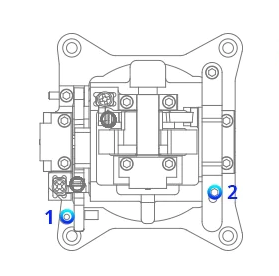 Size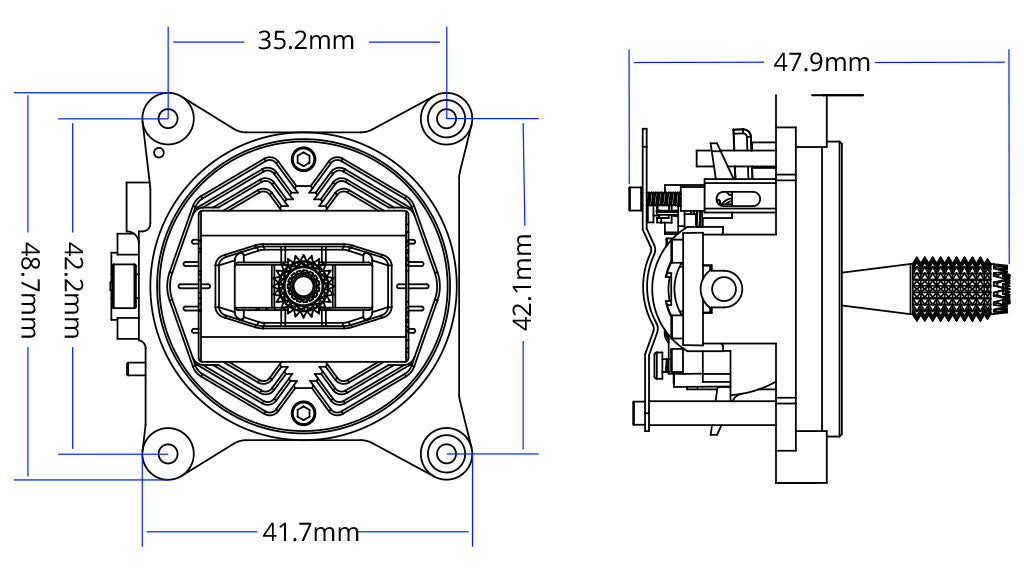 Package
2 * AG01 Mini Hall CNC Gimbal

2 * Hex tool

8 * Installation screw

2 * Spare tension spring

2 * Throttle tension screw